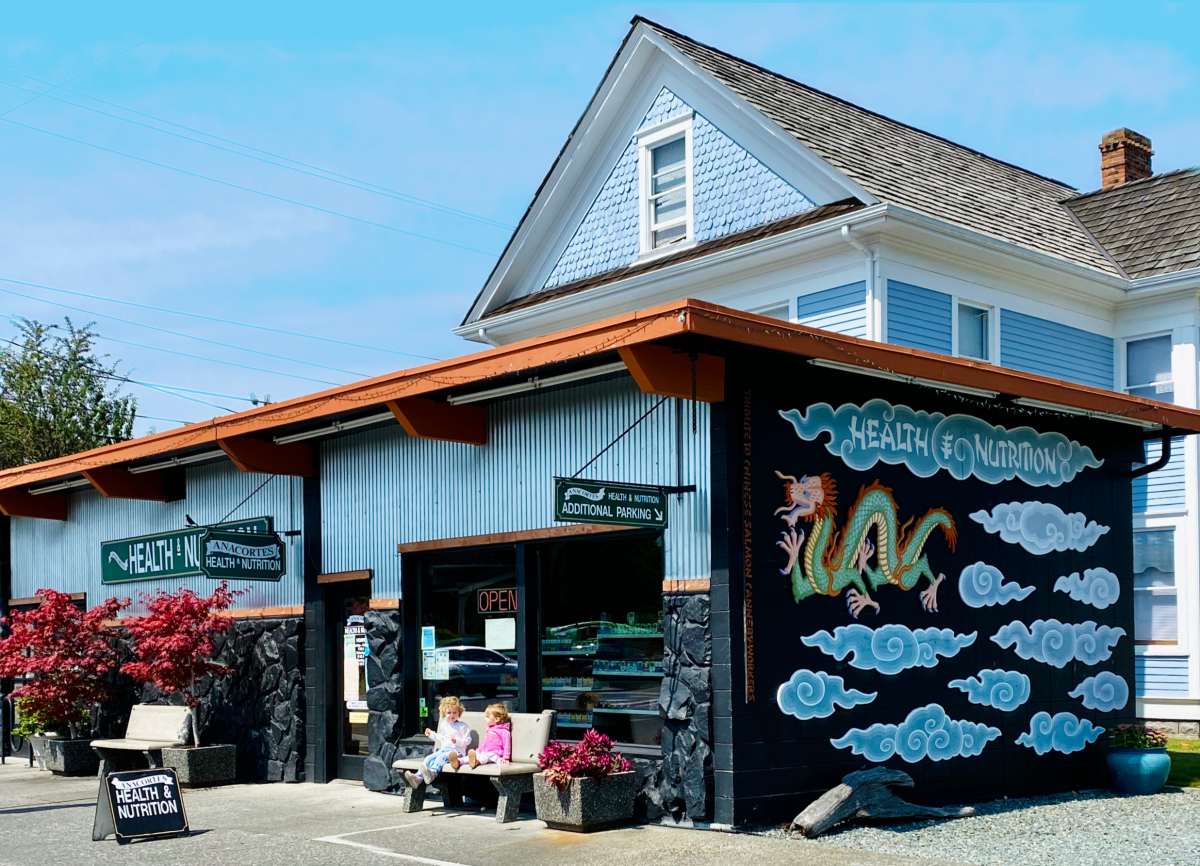 Anacortes Health and Nutrition opened in 1965 as a "mom and pop" store and has remained a family business since. The store is located in downtown Anacortes in a large house that dates back to the late 1800's. The front portion of the building holds our retail store, while the back half is an old style lodging house that rents rooms by the month.
We believe in a holistic approach to nutrition and that good health begins in nature. That is why we strive to provide the best quality products we can source, always produced from natural or certified organic ingredients and manufactured to the highest standards. Our purpose is to nourish our community and share a wealth of information about healthy living. As a small family business, we take pride in conducting business ethically with focus being on our employees, our community, and the environment.
Anacortes Health and Nutrition offers high quality supplements and vitamins, herbal and homeopathic remedies, bulk herbs and spices, natural and organic foods, eco-friendly household supplies, clean beauty and personal care products, in addition to individualized customer service by an educated staff.
Stop by the store today, we look forward to supporting your health and wellness journey.
We are honored to have been voted Best of Anacortes for 2021 in the health and nutrition store category!
Meet Our Staff:
Store Manager 
Hope Noyes
Assistant Manager
Stephani Noar
Samantha Smith
Sales Associates
Julie Barcus
Deirdre Tomlinson
Store Policies / Services
Returns 
Conditions on which returns will be accepted.
1-If the product is unopened and the receipt is present, a cash refund, credit card refund or exchange may be made. If payment by check, a cash refund will be made after clearance of the check.
2-If no receipt is present, a product exchange may be made at the manager's discretion.
3-If the product is opened, an exchange will be made only if the product is damaged.
4- Returns accepted only within 30 days of purchase.  5-Special orders are not refundable.